Peace of mind with full backup and support of our Service department: Installation, Maintenance, Repair and Calibration.
Chambers Service, Maintenance, Repair, Calibration & "F" Gas Regulation support
We can help you if you operate an environmental test laboratory, test chambers, thermal cycling equipment, shock or vibration systems:
Maintain (maintenance)
"F" Gas regulations advice – see our overview document
Service
Repair
Calibrate (our UKAS certificate also covers some elements of our calibration service)
Installation
Commission
Test
Most thermal chambers have heating & refrigeration plant, generally, these are electromechanical plant systems but some use LN2 for extreme low temperatures and/or high rate of change. Alphatech service personnel are qualified & equipped to carry out work on all such systems.
Chambers Service options
Our service contracts cover Alphatech supplied equipment & other systems.
Three basic levels of service are available as follows…
1. Maintenance only with UKAS traceable calibration option:
i. Two preventative maintenance visits per year including one UKAS traceable (where applicable) calibration.
ii. 15 basic point check list including basic functions and safety.
2. Maintenance plus with UKAS traceable calibration option:
i. As above but including all breakdown labour.
3. Comprehensive maintenance with UKAS traceable calibration option:
i. As above but including all breakdown labour and parts used.
Benefits of using Alphatech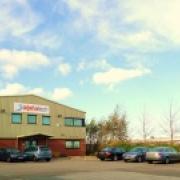 Transparent service contract – fix cost travel regardless of your UK mainland location.
The ability to select an "all in" comprehensive contract with clarity & certainty on costs.
Experienced service engineers with factory training on our primary manufacturers and extensive experience with others (e.g. older equipment/brands still extremely serviceable but where the original brand supplier has changed).
Service team manager with many years experience working for major European manufacturers before joining Alphatech in 1997.