Aralab is a company specialised in designing, developing and manufacturing high quality stability chambers. For more than 25 years Aralab have been perfecting ways to create and control temperature, humidity and many other environmental conditions that respond to the needs of customers all around the world.
Our Stability Chambers
All Aralab Pharma chambers are designed to simulate and reproduce the climatic conditions required by the ICH Q1A guideline for climatic stability and execute data logging according to FDA 21 CFR part 11. The 600 PLHR chamber is also able to perform both the ICH Q1A and Q1B (photostability) with automatic start and stop of the necessary UV and VIS irradiation required.
In compliance with all international requirements, the standard accessories for Aralab Pharma chambers include:
– IQ, OQ, PQ and MQ qualifications; FDA 21 CFR part 11 compliant controller and software, and ISO 17025 calibration.
Climatic Stability & Photostability
If your work depends on climatic stability or photostability tests, either on pharmaceutical, cosmetics or food products, here is why Aralab chambers can improve your life:
The most advanced technology in climate control with Ultrasonic generator and capacitive sensor
Internal aerodynamic optimisation to ensure uniformity of climatic conditions
Non-polluting construction and cooling system
Silent functioning
Equipped with digital Climaplus controller with customisable alarms and software for data logging in accordance with FDA 21 CFR Part.11
Compliant with international standards and requirements ICH, GMP, DIN, EN, IEC, ISO, NP and UNE
IQ, OQ and PQ qualifications and ISO 17025 calibration
Reduced investment, low maintenance, reliable and accurate performance
Technical assistance and after sale care wherever you are
Best price-quality relationship in the global market
Aralab Stability Cabinets & Stability Chambers
Please click on below video to watch a short presentation of Aralab stability and photo-stability chambers and their features:
Please click on below video to watch a short presentation of Aralab ICH stability rooms for pharmaceutical, cosmetics and quality control applications.
Pharmaceutical Stability Testing & Photostability Chambers
All stability and photostability chambers for pharmaceutical industry are equipped with a Climaplus controller for controlling, monitoring and registering allowing for optimal pharmaceutical stability testing to take place.
It features:
Programmable touchscreen controller
Real-time monitoring of all functions and control of equipment
Capacity for creating 32 programs of 24 segments each
0.1ºC temperature resolution
0.1% RH humidity resolution
Management, monitoring and recording of all alarms
Possibility of performing specific testing conditions with external commands and instruments
Wired and wireless outputs for connecting devices (computer and other)
Password protection of controller functions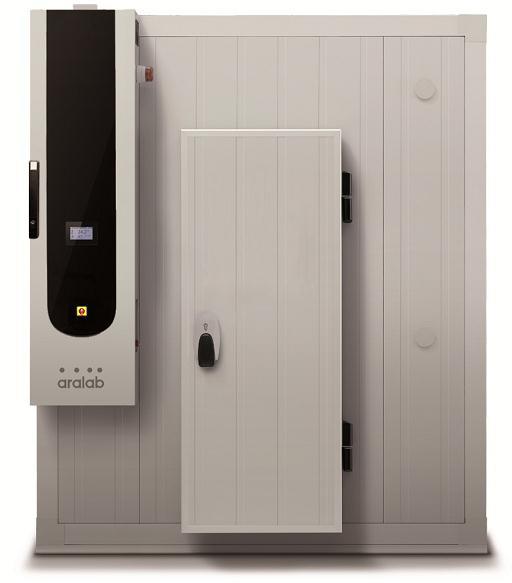 Monitoring and visualisation software
The Fitolog software is a set of applications designed to monitor and register data from the chambers for the pharmaceutical industry, in accordance with the FDA 21 CFR part.11 guideline. The software – an Aralab exclusive solution – consists of 3 applications: Fitolog, Fitologview and Fitoprogram.
Fitolog: Displays and records in real time all data and details of the measures and respective set-points in a file, with a pre-determined time interval. It also acquires the data of process variables, errors, alarms and allows external alerts configurations which may include email or SMS to report the condition of the equipment of warning of alarm conditions.
Fitologview: It is a working tool to process the data acquired by Fitolog. You can view, print and export to other file types, and analyse the data in other programs (Excel, Access or others).
Fitoprogram: This application allows the designing of test programs and its integration on the chamber controller